Advice from Alex: Settling in after Spring Break
Hey UMass, I hope you are looking forward to your exciting Spring Break plans! Whether you are traveling near or far, it is important to stay motivated and truly hit the ground running when you return to campus. As we enter the "seventh-inning stretch" of the Spring 2015 semester, it can be difficult to regain your momentum and stay on track with your academic goals, so here are a few tips that will help you settle in after spring break....
Practice Weekly Calendar Reviews and Updates
With so many approaching deadlines, its easy to feel overwhelmed after returning from break. I find it helpful to review your syllabus and academic planner before the beginning of each week to keep track of any upcoming due dates. It only takes a few minutes, but it can save you a lot of stress in the long run.
Learn to Prioritize Assignments & Manage Your Time
If you know you have a major assignment or an exam coming up, try to plan your time effectively. The best way to tackle a large task is to break it up into manageable chunks and systematically work your way through the entire project. It can also be helpful to plan breaks to maintain your stamina and motivation. After 45 minutes of work, try taking a walk, listening to music, or do something else that you find relaxing but invigorating for 15 minutes to break up your study routine. Additionally, know when your peak energy time is so that you can take advantage of your most productive time of day. For example: I am a morning person, so I find that starting my work earlier in the day works best for me, but late afternoons can be a challenging time for me to focus. Think about the time of day where you feel most awake and focused, then build your study schedule around it.
Explore Different Study Spots
As the weather gets warmer, take advantage of this opportunity to find outdoor study places. It's important to make sure that these locations are distraction-free, so you can stay focused but its nice to switch up your usual routine on a sunny day. Some of my favorite outdoor spaces to do homework on campus are the tables on top of the Campus Center, the benches around Durfee Conservatory, or any of the plush patches of grass by the campus pond. Just go outside, soak up some sunshine, and study, study, study!
One of the best ways to manage your stress on campus is to find a healthy outlet to relieve some of these feelings of being anxious or overwhelmed. Exercise is an excellent way to help burn off the energy created by stress, and it helps release endorphins that trigger positive feelings in your body. Try hitting the gym, joining a group-fit class at the Rec Center, or simply working out in the beautiful outdoors!
Another way to help blow off some steam during a busy week is to check out some of the amazing events offered on campus. With the end of the semester approaching, many registered student organizations (RSOs) host a variety of exciting activities, so grab some friends and explore new opportunities. For the most up-to-date information about events at UMass, check out Campus Pulse at
https://umassamherst.collegiatelink.net/
.
Take Advantage of Your Support Systems
In addition to the amazing academic resources available to students on campus, don't forget to rely on instructors, teaching assistants, and fellow classmates for support. At such a large university, there are countless opportunities available to you; however, it can also feel difficult to navigate the ins-and-outs of UMass. Always ask questions and seek out help when you need it!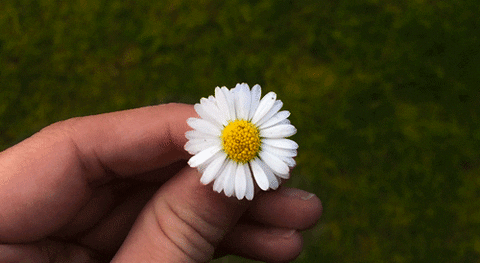 I hope my A+ Advice will help you stay motivated when you return to campus after Spring Break, and I wish you all luck as we near the end of a great Spring 2015 semester. Let's finish strong UMass!